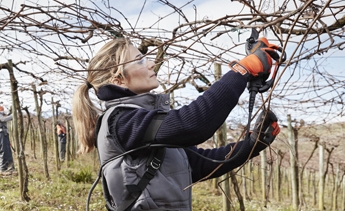 More

Find A Stockist
Search for your nearest Bahco Stockist right here!
Search
Feature

Products
T HANDLE SCREWDRIVERS

The Bahco T Handle screwdrivers have 2-component soft grip handle that provides extra comfort and reduces pressure points in the hand. The blade is manufactured of high quality steel, chrome pla...

More
VIEW THE LATEST BAHCO (NZL) CATALOGUE RIGHT HERE
Bahco offers exceptional products to professionals in the industrial, building & construction, automotive, horticulture & viticulture sectors as well as to the most discerning private user. Bahco commenced manufacturing over 200 years ago, and continues to be highly focused on innovation, performance and ergonomics. Today, Bahco products are primarily manufactured in our own factories located across Europe.
Be sure to download our free product catalogue to view our extensive range of quality products.
View Catalogue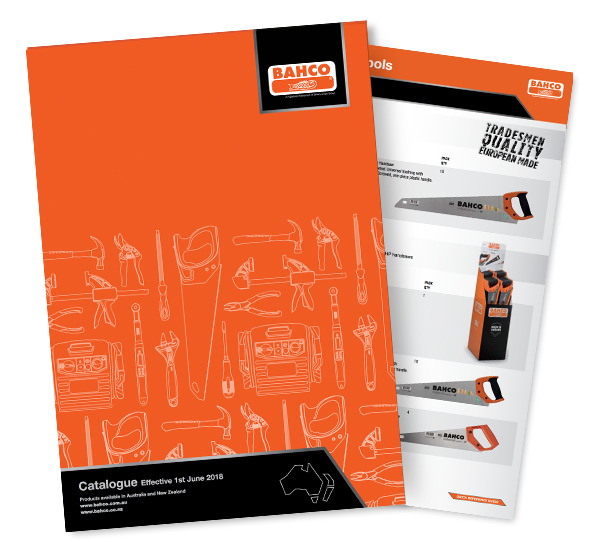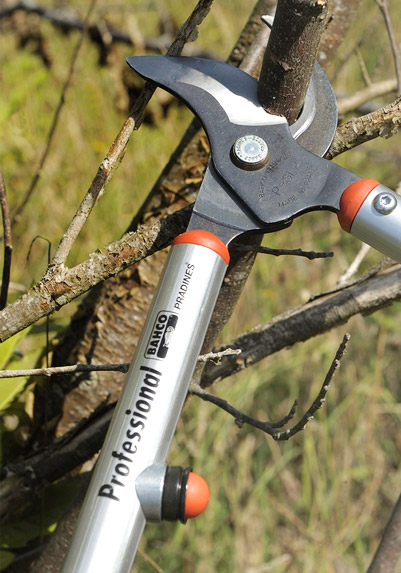 Bahco Pruning Tools
Bahco offers a wide range of sophisticated pruning tools to meet the needs of gardeners, landscaping specialists and professionals.
When it comes to pruning plants, professionals and gardeners need to carefully select their tools and be respectful to nature. Tools should be durable and efficient enough to provide high-quality results, boost productivity and cause the least harm to plants or garden being worked on.
Bahco's highly-engineered range of pruning tools offers precise and reliable performance consistently.
The engineers and designers at Bahco combine modern aesthetics and functional design and use their extensive experience to develop a wide variety of tools that meet the needs of professionals even in most demanding pruning applications.
Bahco's Secateurs and Loppers are available with two types of blades:-
• BY-PASS blades: for cutting live and green wood
Bypass Secateurs and loppers consist of a stainless steel curved blade that replicates a scissor action to bi-pass the counter blade, designed to catch and hold the branch while the cutting blade comes down. This type of blade slices through the wood as they make the cut; requires less force and produce less compression damage to the wood than a straight cut.
• ANVIL blades: for cutting mature and dry wood
Anvil secateurs and loppers have a narrower and sharper cutting head than that of the bypass, supported by a flat metal block (anvil) that acts like a small chopping board. This kind of pruning tool is ideal for cutting mature and dry wood where cleanliness of cut is not as important as removal.
Select Your Downloads
Bahco Pruning Tools Leaflets Available For Download
Bandsaw Blades New Zealand
Bahco's innovative range of high performance bandsaw blades have been designed to meet the demands of general purpose and professional cutting applications. These tools have been the result of constant research and development and our unflinching commitment to provide superior cutting tools.
Our customers can find many patented bandsaw blades on offer, from the unique easy cut design blades to the latest 'set' and 'unset' high performance carbide blades enduring the most demanding cutting applications.
What makes Bahco a truly global brand and the most reliable supplier for hand tools is its commitment to constant improvement of its products; it is fundamental to its manufacturing processes.
BI-METAL BANDSAW BLADES NEW ZEALAND
Bahco provides a broad range of Bi-Metal Bandsaw Blades that has high-speed steel tooth tips coupled with flexible alloy backing material. These bandsaw blades are highly efficient for cutting large steel blocks and are a perfect choice for most metal sawing applications. Bahco's Bi-Metal Bandsaw blades cater to most market requirements, including the cutting of tubes and profiles, foundry, and production cutting.
CARBIDE BANDSAW BLADES
Bahco's Carbide Bandsaw Blades are designed for providing users higher cutting rates, lower costs per cut and extended tool life. These blades feature high performance backing steel and optimised carbide grades for providing premium quality performance. Users can cut a variety of materials of different composition easily and quickly.Carbide Bandsaw Blades are ideal for efficient cutting of difficult and abrasive materials.
EASY CUT BANDSAW BLADES
These multi-purpose bandsaw blades are designed for cutting ferrous or other materials, solid, tubes, profiles or bundles. The bandsaw blades incorporate a patented anti-tooth stripping design that lasts longer and frees the users from the inconvenience of changing saw blades frequently. Working materials include steel, mild steel, stainless steel, aluminium, copper and brass.
NEW ZEALAND DISTRIBUTOR
Trade Tools
23-27 Olive Road
PENROSE
Ph: : (09) 525 8900
Fx: : (09) 525 3524
All States

Placemakers Cook Street

106 Cook Street

AU

Ph: 09 356 2899

Fx: 09 302 0298


Placemakers Antigua Street

100 Antigua Street

CAN

Ph: 03 365 7155

Fx: 30 366 1892


Carters Madras Street

379 Madras Street

CAN

Ph: 03 379 0520

Fx: 03 379 3906

Albany
Placemakers Oteha Valley

24 Oteha Valley Extension

Albany AU

Ph: 09 414 0900

Fx: 09 414 0900

Albany
Mitre 10 Mega Albany

260 Oteha Valley Road

Albany AU

Ph: 09 442 6130

Fx: 09 442 6151

Ashburnton
GJ Blacklow & Co

146-154 South Street

Ashburnton STL

Ph: 03 308 3147

Fx: 03 308 1042
Back to Top